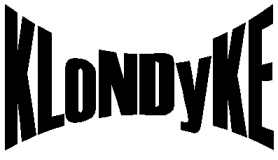 From conception to now......................

It really all began when

Mark Duncan, an IS Ops supervisor from Surrey ,with a passion for mix dj'ing house and breakbeat as 'the Wax equestriaN', started work in the IS ops dept of Sky TV. Among the members of his new shift was Andy Cook, a Brummie bassist , who was at the time, in a 3 piece indie band called 'Spymaster' .

Over the months on nightshifts, we spoke about life, the universe and everything and discovered that we shared a lot of common views , including a more than passing interest in the 'house' culture that had swept across Britain with force during the early 1990's.

Obviously music is a key factor in life for both of us , and we furiously swapped CD's between ourselves in the never ending quest for previously un-experienced rock, house and hip-hop albums

A few months after meeting, the subject of 'it's my birthday soon' cropped up. It was at this point we discovered that we were both Aquarians, born exactly 1 year apart ( well , give or take 24 hours ) and the shared outlook on life suddenly made a lot more sense.

Anyway, time moves on, and Cookie left the ops dept, then eventually left Sky TV, though we never lost contact.

It was around now that Wax started twatting about at home making house music on a pc. Spymaster meanwhile had gone their separate ways, after having had a couple of close shaves to getting that break that all aspiring stars are after.

In Summer of 2001, Cookie was asked by an acquaintance who has a finger in the pie of the 'Adult Entertainment' video market, if he could knock up some music to be used in a film that was being made.

Andy got in touch with Wax and came round with his guitars and keyboard.

The guy wanted music that would stand out amongst the usual slightly naff cheesy sax and guitar that usually accompanies 'adult' genre films.

Seeing that a large part of our nightshift at Sky had been spent making sure that the 'pay per wank' adult channels were going to air ok ( it was part of our jobs, honest guv !! ), we had been constantly bombarded for months by the sort of p

0rno music that he didn't want, and so had a very good idea where to start.

For a few days in the hot summer we almost had in 2001 we were in my front room , playing , recording and producing.

Naturally we felt we couldn't totally ignore all the years of 'blowing, plucking and strumming' that is so prevalent in the p0rno industry, so we added a healthy dose of cheesy riffs, but tried to do it with a modicum of style.

Recently the tracks have been sent to

DJ Vanyanovich in the USA, who has a 'p0rn soundtrack' only internet radio show on Live365.com , encouragingly entitled 'FlufferTrax'

click the link for an interview with Dj Vanaynovich and Hybrid magazine -

http://www.hybridmagazine.com/films/0403-sxsw/interviews/dial-fluffertrax.shtml

The guy the tracks were made for liked them so much, he actually used them in his film. Try to track down a copy of 'The Candy Cottage' by Sweetmeats if you want to see some firm young flesh..phwoaar...... sorry, I meant, if you want to experience the music as it was originally intended . If you want to , you should be able to buy the Candy Cottage video from the production company '

Sweetmeats' (click name to go to website)

Apparently the film will also be shown on 'Television X' , a Digital Adult channel, but we don't know when yet. We'll put more details here as we find out.

Apparently in the July 2002 'Penthouse' there's a review for the film, where they state - (scanned from penthouse review0

also here is a link to an online review of the film - warning though - adult content
http://www.xesshop.com/acatalog/Candy_Cottage.html

The present
(added june 2003)
Following Cookie's return in 2002, from four months of travelling across Australia and Thailand, we got back in the 'studio' quite regularly.
And now the time has come for an update on the klondyke situation.........................
We've really been 'beavering' away (snigger) , and have come up with a whole load of (about 14) new tracks, a more matured and directional form of klondyke and it's all the better for it....
Some of the new tracks are going to be used in a new p0rn movie by sweetmeats , which is being made for
Ann Summers
, which we have been led to believe will gently portray the fun that can be had by women enjoying Ann Summer's products .
The title for the new film is.......................wait for it...........................it's a good'un...................................."Masturbation Celebration"
We also thought it was high time that we got off our arses and produced a 'proper' album of Klondyke tracks and have so hand picked 9 of the ripest tracks out of our catalogue, mostly new ones, but a couple of old favourites so we won't disappointment anyone who's heard the older stuff on fluffertrax - the album is called "Diggin' for Gold" , is an hour of music that'll relax you whilst twisting your melon a bit, and it all comes complete with a lovely image of a gorgeous derriere to gaze at whilst you drift off ........sweet ! -
for samples of some of the tracks on the album -
click here
click here
to see the first proper review of "Diggin' For Gold" -
click here
Also more good news.....the cool clubbing crew from "We Love..." (Sundays at Space, Homelands, etc) will be giving promo copies of the disks to the Chillout DJs in Ibiza this summer (2003) .....so our sounds could well be heard at Cafe Del Mar or Bar Mambo as the sun is setting over the med.
On an opposite keel to this, In April 2004 the track "San Diego" from the album was used in part of a frantic biker's video "MAD CoUNT IV"
The future...................maaaan
on a gloriously ecstatic note...we've recently received confirmation that "Huggy's Strut" from Diggin' for Gold by KLoNDyKE is actually going to be used in a new british gangsta movie "One Man and His Dog" which means it's going in a full length feature film along with tracks by Goldie and Roni Size, etc - sounds good to me !!! check the website for details of premiers, etc - http://www.dog-themovie.com/main.html
July 2004...yet more good news
We've made it into print.........in a U.S magazine, which can't be bad considering we don't even have a manager yet !
The July issue of BLENDER has run a big article all about p0rn music
What's even better is that Diggin' for Gold been listed as one of the TOP 5 P0RN CDS OF ALL TIME
We're also following up a few leads that mean you could soon catch KLoNDyKE Music being used in TV programmes on the BBC and other networks too
More details will be added as we come by the info
( words by Wax equestriaN - last updated 12 July 2004 )